1/6
Large Size Custom Design Plastic Laminated 10KG 20KG 30KG Side Gusste Pouch Pet Food Bag
$ 0.01 ~ $ 0.10/slice
50000/slice
(Min. Order)
Quick Details
Port:
shantou or shenzhen
Payment:
VISA,MasterCard,Western Union,L/C,T/T
Shipping:
Support Express · Sea freight · Land freight · Air freight
Supply Ability:
600 ton per month
Quick Details
Material

Customized

Thickness

Customized

Design

Free

Packing

In carton

Sample

Available
Product Name

Large Size Custom Design Plastic Laminated 10KG 20KG 30KG Side Gusste Pouch Pet Food Bag

Material

2Layers laminated materials BOPP/CPP ,BOPP/MCPP,BOPP/LDPE ,BOPP / MBOPP ,BOPP/PZG PET/CPP ,PET/ MCPP ,PET /LDPE ,PET / MBOPP PET/EVA

3 Layers laminated materials: BOPP/MPET/LDPE , BOPP/AL/LDPE , PET/MPET/LDPE , PET/AL/LDPE , PET/NY/LDPE Kraft Paper /MPET/LDPE

4Layers laminated materials: PET/AL/NY/LDPE

Feature

Environmental Protective, Excellent barrier property, Eye-catching Printing

Usage Field

Snack,milk powder,beverage powder,nuts,dried food,dried fruit,seeds,coffee,sugar,spice,bread,tea,herbal,wheat,cereals, tobacco,washing powder,salt,flours,pet food,candy,rice, confectionaries etc

Other Service
Design creation & adjustment.

Free Samples

Various types are available with freight collect
Note
1)We will offer you price referring to your detail request, so please kindly inform us of the material,thickness,size, printing color and other requirements you prefer,and the special offer will be given. If you don't know detail information, we can give you our suggestions. 2)We can supply free similar samples, but exact sample fee required.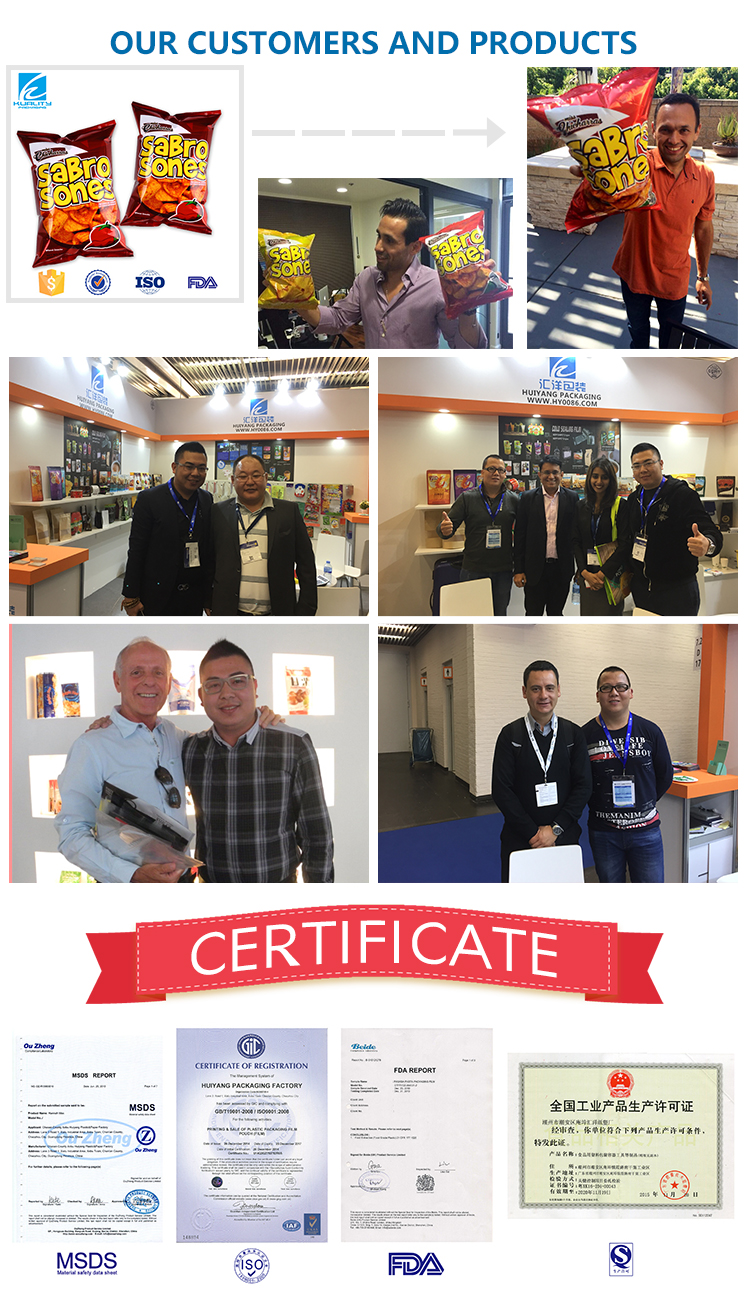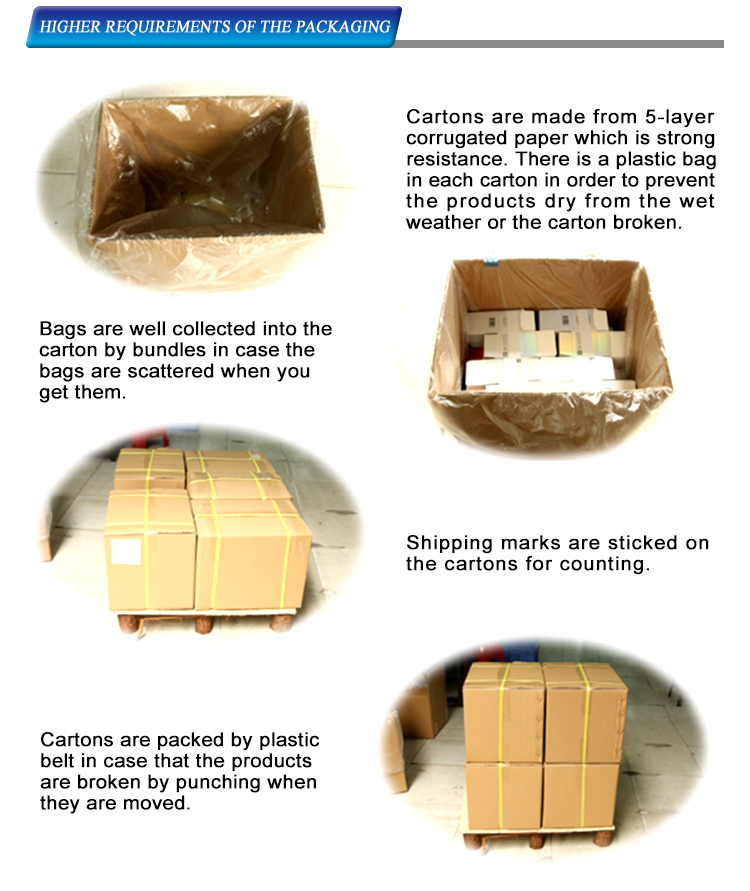 GUANGDONG HUIYANG PACKAGING CO.,LTD.

Located in Anbu Town,Guangdong Province, GUANGDONG HUIYANG PACKAGING CO.,LTD. specializes in customized flexible packaging film and bags manufacturer and supplier and exporter. We are expertise in export business for many years, Have our own factories. Now we service clients around the world, mainly in America,Australia,Europe, Africa and many other Asian countries.
We introduced the most advanced production line from all over the world, Including high-speed 10 color gravure printing machine, laminating machine, non-solvent lamination machine,bag making machine, slitting machine,the use of an area of 20000 square meters.
We specialize in all types of flexible packaging with different materials tructures and various kinds of laminated film that meet food grade.
Trends in Side Gusste Pouch Pet Food Bag

pet food packaging is evolving to include more standup pouchesPeople care deeply about their pets and consider them a member of the family. I read a satirical quote recently that for newer generations "plants are the new pets, and pets were the new children".
So it should come as no surprise that trends in pet food, pet treats, and their packaging, often mirror trends in the "people food" marketplace.
Freshness for Fluffy
Just like consumer products, pet food suppliers are often producing smaller packaging sizes as well as "right-sizing" them for portions rather than bulk producing them. And they're turning towards pouches to help get the job done. pouch demand in the pet care category was expected to rise over eight percent in 2018 alone and is the fastest-growing of all pet food packaging bag styles, especially in bags of food weighing 10 pounds or less.
One thing that makes smaller pouches so appealing is that they help ensure freshness more than traditional bulk, paper bags. A lot of pet foods have natural fats in them and if not protected or consumed quickly enough, they go rancid. Much of the packaging must be capable of being hermetically sealed with a good oxygen and UV barrier, and plastic pouches are one of the best options for that. Plastic packaging also allows for gas-flushing of the product and integration of a re-sealable zipper, both of which help it stay fresher for longer. Now more than ever, food safety and hygiene are top of mind for consumers, and that includes their pet's food as well.
Single-serve packaging is also convenient for pets, who like their owners, to lead an on-the-go lifestyle. Smaller pet food packaging allows for owners to easily grab their pet's preferred meal for an overnight stay away or a long day out of the house, without having to portion it out themselves. Owners want the same grab-and-go packaging options they enjoy themselves for their pets.